Cloud cost control in software development projects
Have a sneak peek at our webinar!
Public clouds are now indispensable in modern software development. They offer flexibility, scalability and high availability.
At the same time, cloud cost management can be tricky, and generate unwanted spend. If resources are created automatically and you miss something in your code, your entire monthly budget can go up in flames in a single weekend. With bigger projects, these costs can run into the thousands of dollars monthly.
With these issues in mind, we built a solution that reduces financial burn. The solution was to meet the following requirements:
Work automatically

Be easy to implement

Be inexpensive to develop

Enable resources to be switched off or their usage to be decreased without deleting them
We built a custom cost control solution for three public clouds: GCP, AWS and Microsoft Azure.
In this webinar we present how our solution works with GCP cloud.
Watch the webinar to learn how:
to avoid unnecessary cloud spending in the development cloud environment

to use the native mechanism of public clouds to build a cloud cost-optimization solution

to implement it easily, make it work automatically and do it at virtually no cost

our solution works (demo based on GCP)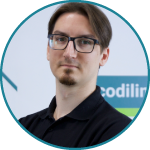 Paweł Gołębiewski
Paweł is Head of IT Administration at CodiLime. His team is responsible for the upkeep, configuration, and reliable operation of employee computer systems and servers. He is part of the InfoSec team that implemented ISO 27001 certification in the company. After work he makes vector graphics and plays DnD.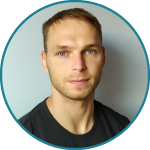 A DevOps Engineer at CodiLime, Damian works with infrastructure automation and orchestration tools. He's passionate about learning new technologies, a huge football fan, and dreams of traveling the world.
CodiLime is a networking industry expert and boutique service partner for top global networking hardware providers, software providers and telecoms. Founded in 2011, we have won the confidence of both tech startups and big players in locations across the globe (the US, Japan, Israel, Europe).
We combine networking expertise with strong software engineering skills to help our clients seamlessly get through the entire network product lifecycle, from design and development, through integration with third-party stack to deployment in a production environment and further maintenance.